UNVEILING A NEW
DIMENSION OF POWER
---
SEIZE THE
POWER
TECHNOLOGY
LINER TECH
FOR IMPROVED POWER AND COMFORT
Straight hole grommets elongate the strings to optimize power and comfort on off-center shots.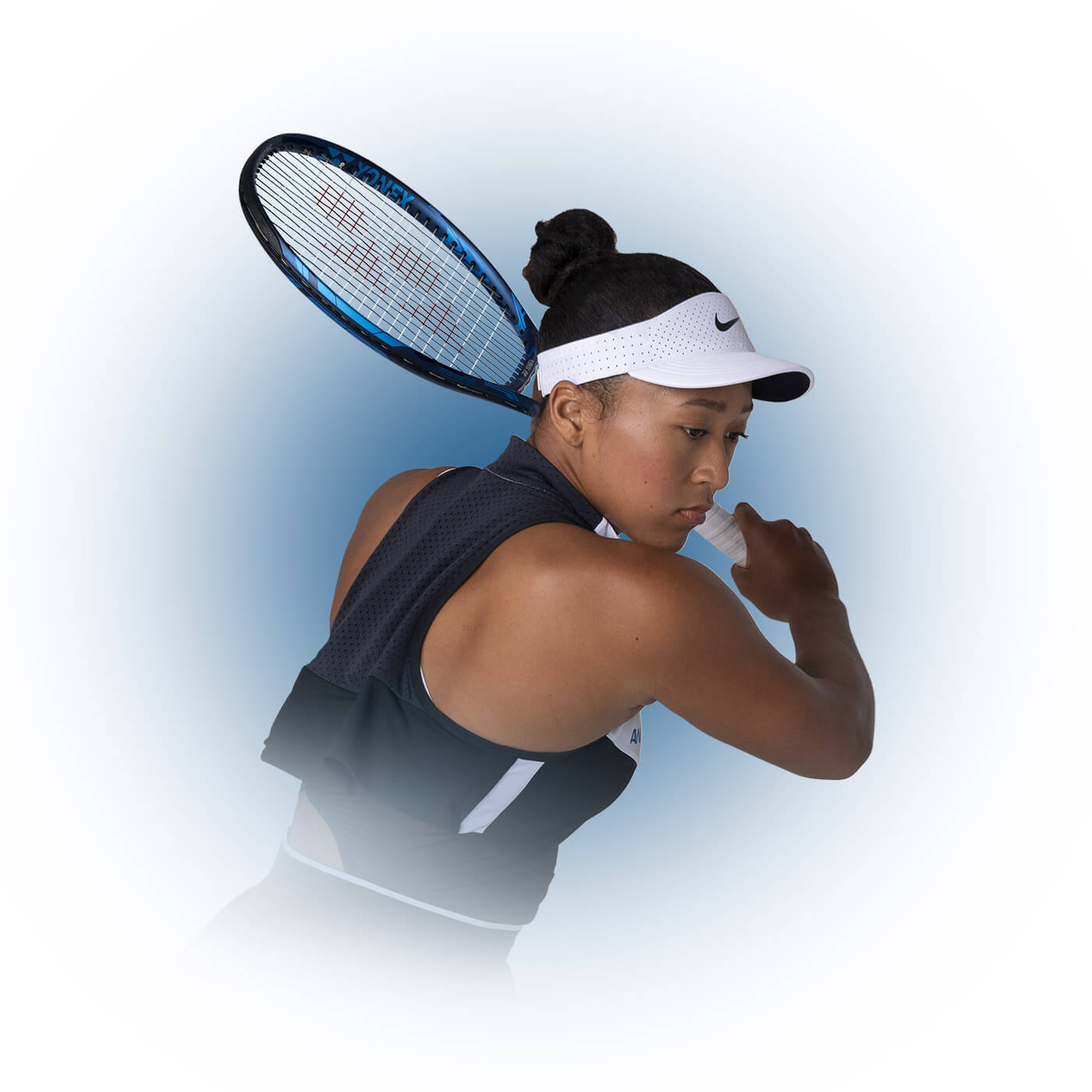 NAOMI OSAKA
(JPN)
RACQUET
STRING
A powerful force in the game, Naomi Osaka made her mark on the tennis world with back-to-back major titles, ascending to World No. 1 in January of 2019. Relentless from the baseline, Naomi dominates her opponents with powerful groundstrokes and her serve that has reached as high as 125 mph. Before turning 22, she won five WTA titles, setting the stage for a successful career.
*Updated 01/06/2020
NICK KYRGIOS
(AUS)
RACQUET
STRING
Nick Kyrgios brings electric firepower to the men's game with his strength and precision. Known for his sheer power, Nick is just the third player to have defeated the notorious 'Big 3' of Roger Federer, Rafael Nadal, and Novak Djokovic in their first career meeting.
*Updated 01/06/2020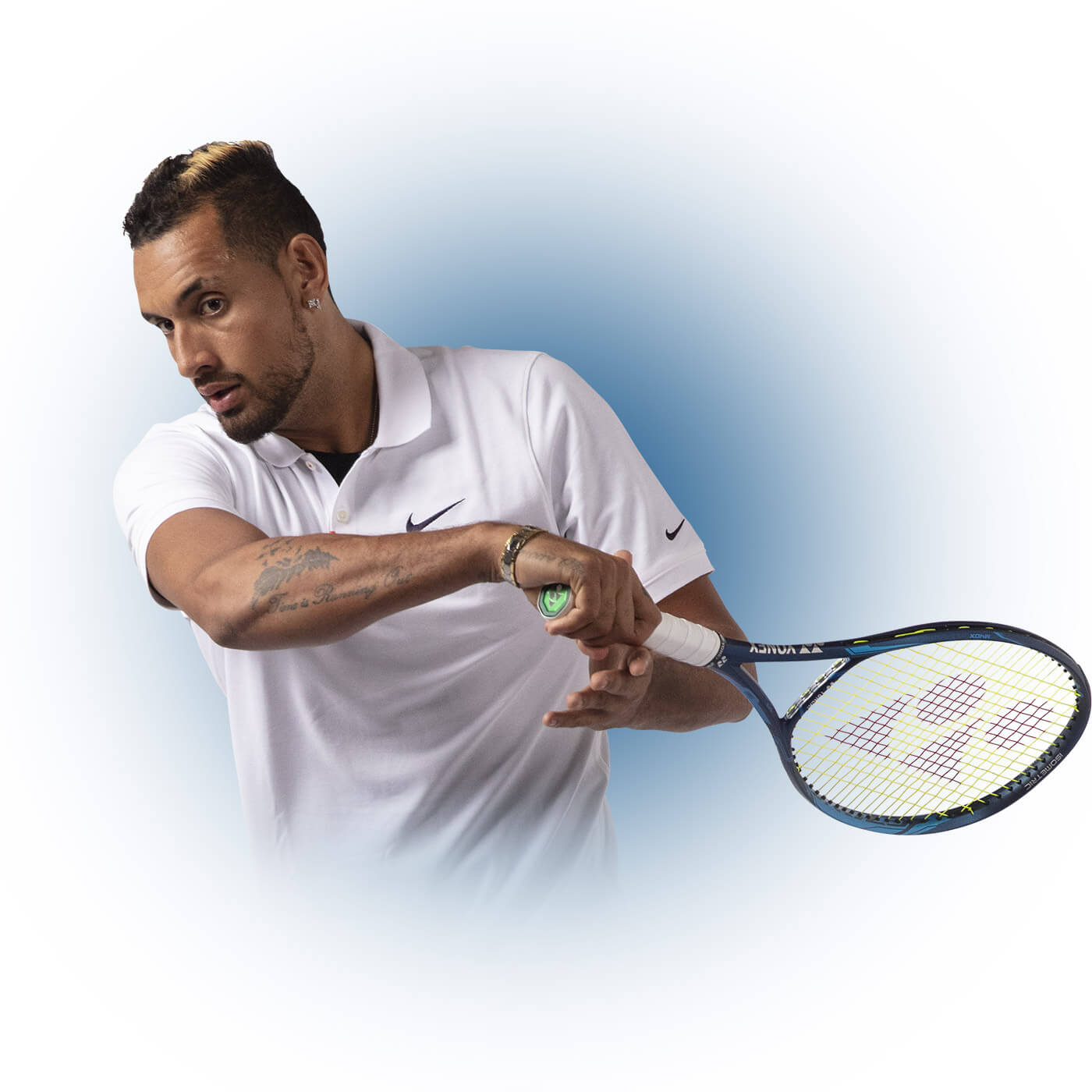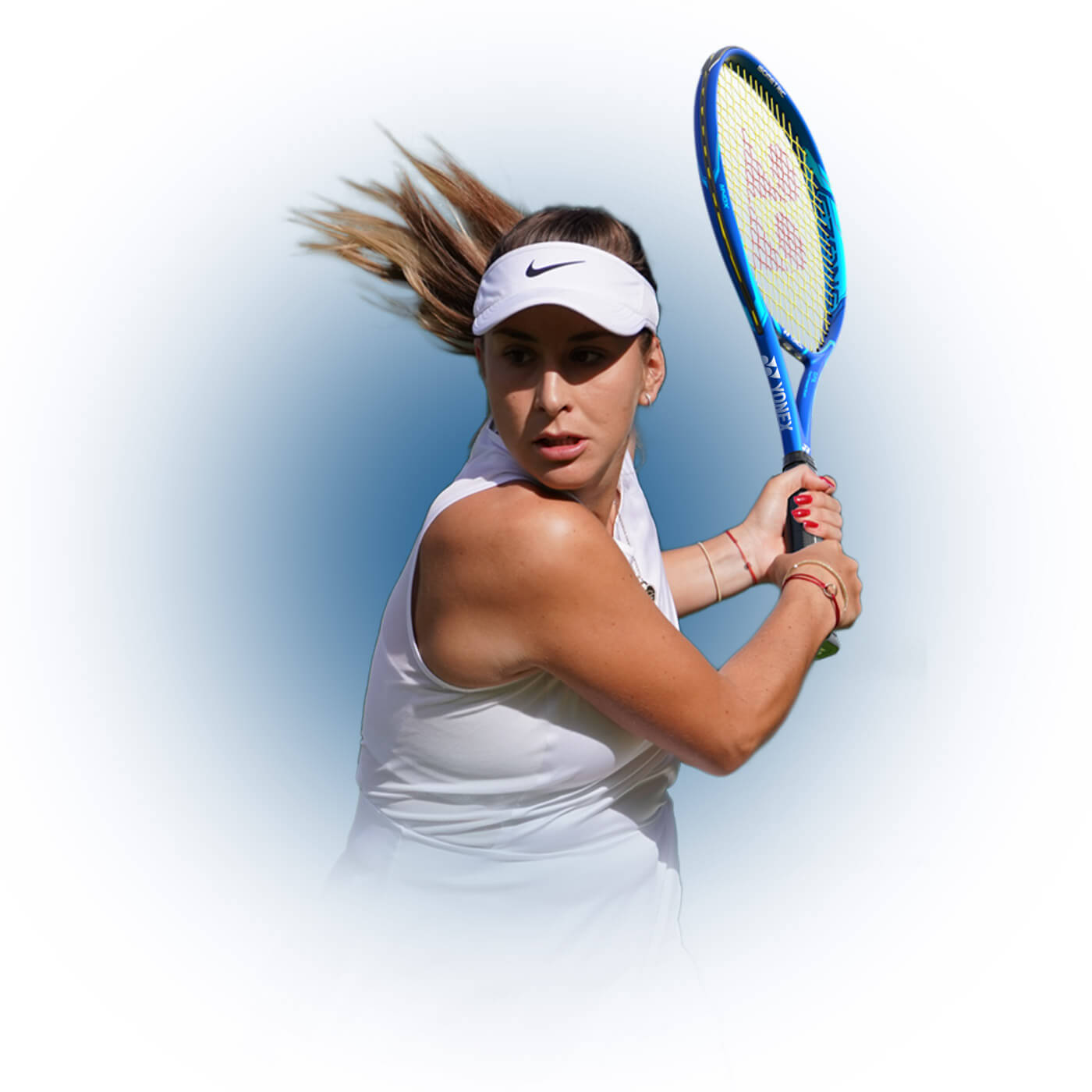 BELINDA BENCIC
(SUI)
RACQUET
STRING
A resurgent Belinda Bencic reestablished herself as one of the toughest opponents on tour. After taking time off with injuries, Bencic recorded the most top-10 victories on tour - including six over the top-5 - in 2019.
Countering opponents by redirecting power, Bencic's relentless competitive spirit has catapulted her back into the WTA Top-10.
*Updated 01/06/2020
Yonex professional players may play with a customized racquet with different specifications to the model displayed.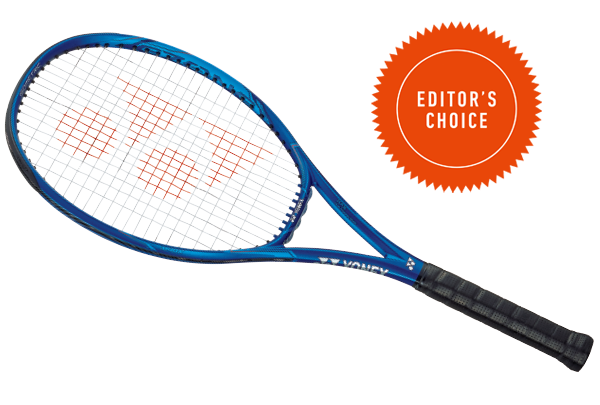 FOR INTERMEDIATE TO ADVANCED PLAYERS LOOKING TO DOMINATE WITH CONTROLLABLE POWER AND COMFORT
---
WIDTH RANGE
23.0 mm - 24.0 mm - 19.0 mm
MATERIAL
HM GRAPHITE / M40X / VDM
RECOMMENDED STRINGS
POLYTOUR PRO / POLYTOUR STRIKE / REXIS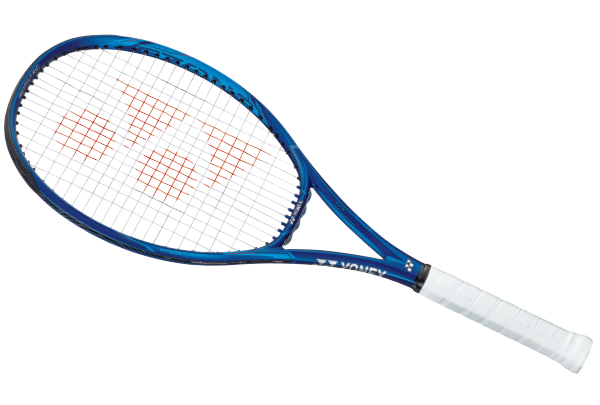 FOR INTERMEDIATE TO ADVANCED PLAYERS LOOKING TO DOMINATE WITH CONTROLLABLE POWER AND COMFORT
---
WIDTH RANGE
23.0 mm - 24.0 mm - 19.0 mm
MATERIAL
HM GRAPHITE / M40X / VDM
RECOMMENDED STRINGS
POLYTOUR PRO / POLYTOUR STRIKE / REXIS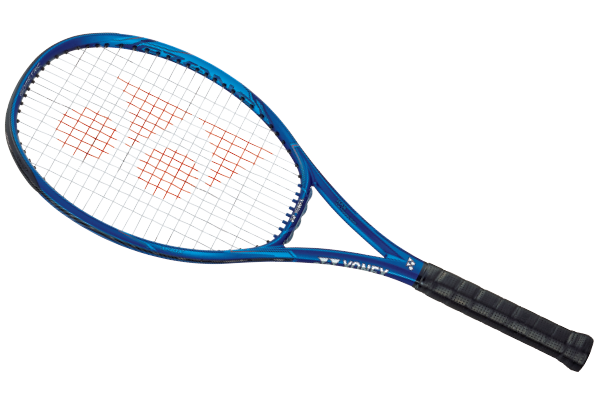 FOR HARD-HITTING PLAYERS LOOKING FOR ADDITIONAL POWER AND COMFORT
---
WIDTH RANGE
23.0 mm - 24.0 mm - 19.0 mm
MATERIAL
HM GRAPHITE / M40X / VDM
RECOMMENDED STRINGS
POLYTOUR FIRE / POLYTOUR PRO / REXIS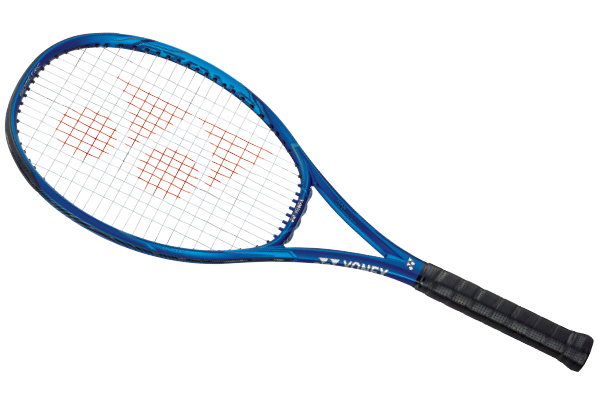 For advanced players looking to dominate with more power and comfort
---
WIDTH RANGE
23.0 mm - 24.0 mm - 19.0 mm
MATERIAL
HM GRAPHITE / M40X / VDM
RECOMMENDED STRINGS
POLYTOUR FIRE / POLYTOUR PRO / REXIS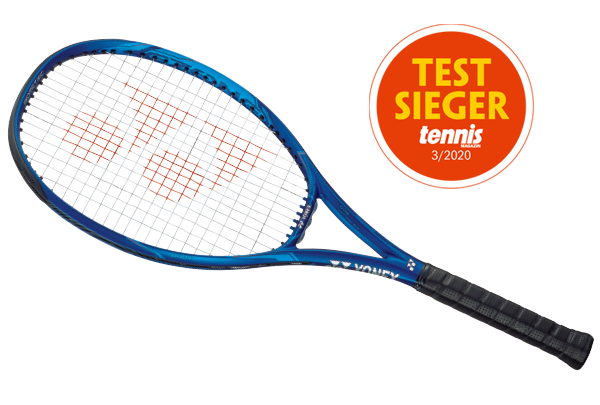 FOR ALL-AROUND PLAYERS LOOKING TO PENETRATE THE COURT WITH ADDED POWER AND COMFORT
---
WIDTH RANGE
23.5 mm - 26.0 mm - 22.0 mm
MATERIAL
HM GRAPHITE / M40X / VDM
RECOMMENDED STRINGS
POLYTOUR PRO / POLYTOUR STRIKE / REXIS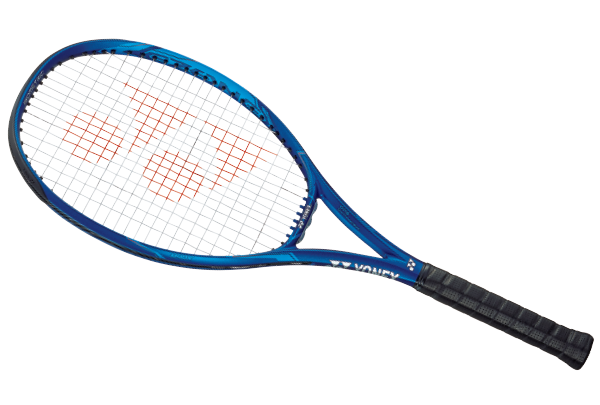 FOR INTERMEDIATE TO ADVANCED PLAYERS LOOKING FOR ADDITIONAL POWER AND COMFORT
---
WIDTH RANGE
23.5 mm - 26.0 mm - 22.0 mm
MATERIAL
HM GRAPHITE / M40X / VDM
RECOMMENDED STRINGS
POLYTOUR PRO / POLYTOUR STRIKE / REXIS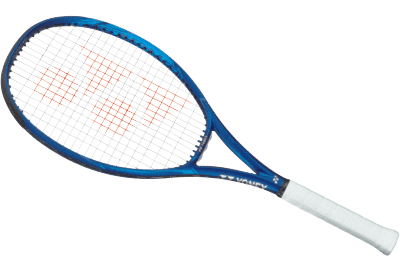 FOR ALL-AROUND PLAYERS LOOKING TO PENETRATE THE COURT WITH ADDED POWER AND COMFORT
---
WIDTH RANGE
23.5 mm - 26.0 mm - 22.0 mm
MATERIAL
HM GRAPHITE / M40X / VDM
RECOMMENDED STRINGS
POLYTOUR PRO / POLYTOUR STRIKE / REXIS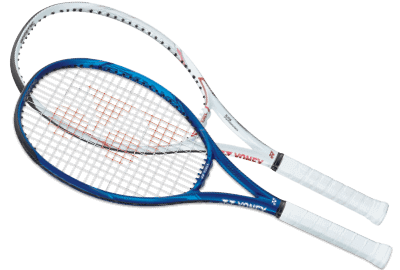 FOR ALL-AROUND PLAYERS REQUIRING A LIGHTWEIGHT MODEL TO SWING FAST AND GENERATE EASY POWER
---
COLOR
Deep Blue; White / Pink
WIDTH RANGE
23.5 mm - 26.0 mm - 22.0 mm
MATERIAL
HM GRAPHITE / M40X / VDM
RECOMMENDED STRINGS
POLYTOUR AIR / REXIS / TOUR SUPER 850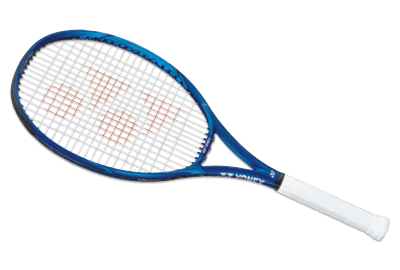 FOR ALL-AROUND PLAYERS LOOKING FOR AN OVERSIZED FRAME WITH POWER AND COMFORT
---
WIDTH RANGE
23.5 mm - 26.0 mm - 23.0 mm
MATERIAL
HM GRAPHITE / M40X / VDM
RECOMMENDED STRINGS
POLYTOUR AIR / REXIS / TOUR SUPER 850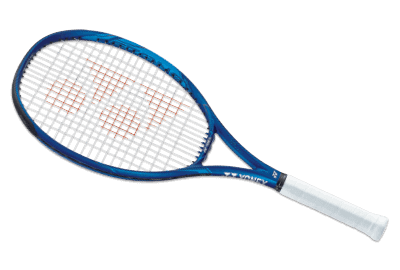 FOR BEGINNERS TO INTERMEDIATE PLAYERS LOOKING FOR AN OVERSIZED, EXTENDED LENGTH FRAME WITH POWER AND COMFORT
---
WIDTH RANGE
26.0 mm - 29.0 mm - 24.0 mm
MATERIAL
HM GRAPHITE, NANOCELL NEO, VDM
RECOMMENDED STRINGS
POLYTOUR AIR / REXIS / DYNAWIRE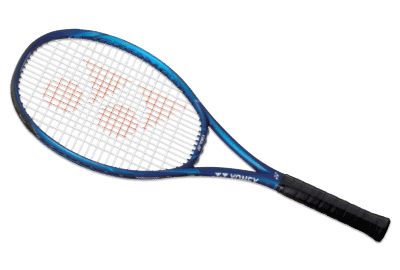 FOR BEGINNERS TO INTERMEDIATE PLAYERS LOOKING FOR POWER AND COMFORT
---
WIDTH RANGE
23.0 mm - 25.0 mm - 20.0 mm
MATERIAL
HM GRAPHITE, NANOCELL NEO, VDM
RECOMMENDED STRINGS
POLYTOUR AIR / REXIS / DYNAWIRE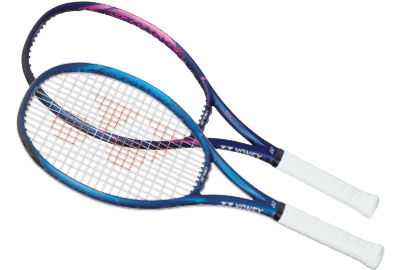 FOR ALL-AROUND PLAYERS SEEKING POWER, COMFORT, AND EASY MANEUVERABILITY IN A LIGHTWEIGHT FRAME
---
COLOR
Deep Blue; Pink / Blue
WIDTH RANGE
24.0 mm - 27.0 mm - 23.0 mm
MATERIAL
HM GRAPHITE, NANOCELL NEO, VDM
RECOMMENDED STRINGS
POLYTOUR AIR / REXIS / DYNAWIRE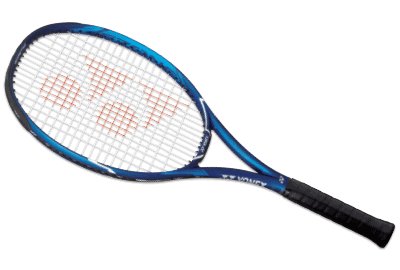 FOR BEGINNERS TO INTERMEDIATE PLAYERS LOOKING FOR POWER AND COMFORT
---
WIDTH RANGE
24.0 mm - 26.5 mm - 23.0 mm
RECOMMENDED STRINGS
POLYTOUR DRIVE / TOUR SUPER 850 / DYNAWIRE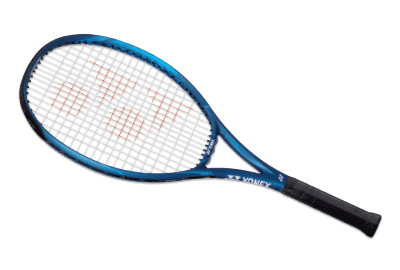 ALL-GRAPHITE JUNIOR MODEL WITH EXTRAORDINARY POWER (9-11 YEARS OLD)
---
WIDTH RANGE
24.0 mm - 27.0 mm - 23.0 mm
RECOMMENDED STRINGS
POLYTOUR AIR / REXIS / DYNAWIRE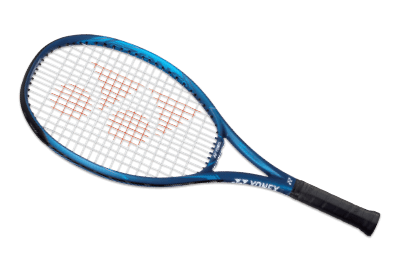 ALL-GRAPHITE JUNIOR MODEL WITH EXTRAORDINARY POWER (7-9 YEARS OLD)
---
WIDTH RANGE
24.0 mm - 27.0 mm - 23.0 mm
RECOMMENDED STRINGS
POLYTOUR AIR / REXIS / DYNAWIRE
JUNIOR RACQUETS
A series of lightweight racquets to help with the transition for evolving juniors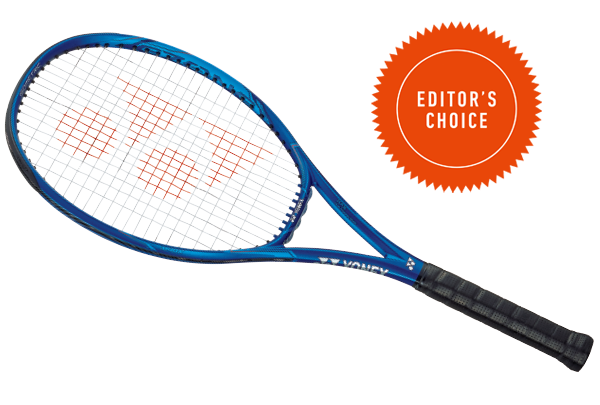 FOR INTERMEDIATE TO ADVANCED PLAYERS LOOKING TO DOMINATE WITH CONTROLLABLE POWER AND COMFORT
---
WIDTH RANGE
23.0 mm - 24.0 mm - 19.0 mm
MATERIAL
HM GRAPHITE / M40X / VDM
RECOMMENDED STRINGS
POLYTOUR PRO / POLYTOUR STRIKE / REXIS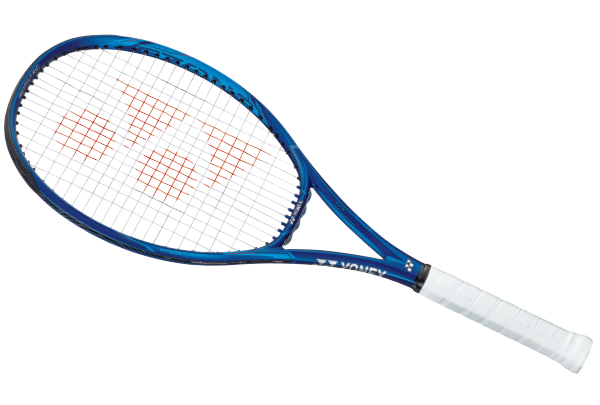 FOR INTERMEDIATE TO ADVANCED PLAYERS LOOKING TO DOMINATE WITH CONTROLLABLE POWER AND COMFORT
---
WIDTH RANGE
23.0 mm - 24.0 mm - 19.0 mm
MATERIAL
HM GRAPHITE / M40X / VDM
RECOMMENDED STRINGS
POLYTOUR PRO / POLYTOUR STRIKE / REXIS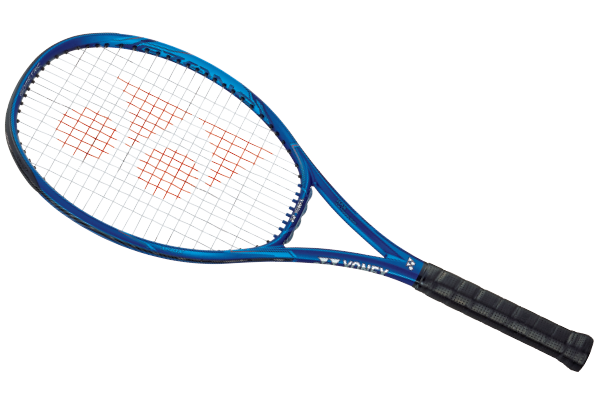 FOR HARD-HITTING PLAYERS LOOKING FOR ADDITIONAL POWER AND COMFORT
---
WIDTH RANGE
23.0 mm - 24.0 mm - 19.0 mm
MATERIAL
HM GRAPHITE / M40X / VDM
RECOMMENDED STRINGS
POLYTOUR FIRE / POLYTOUR PRO / REXIS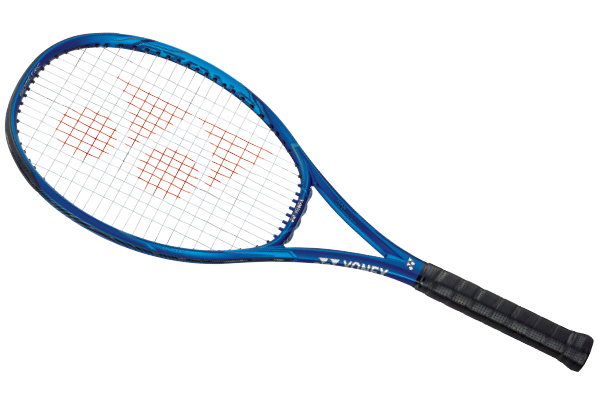 For advanced players looking to dominate with more power and comfort
---
WIDTH RANGE
23.0 mm - 24.0 mm - 19.0 mm
MATERIAL
HM GRAPHITE / M40X / VDM
RECOMMENDED STRINGS
POLYTOUR FIRE / POLYTOUR PRO / REXIS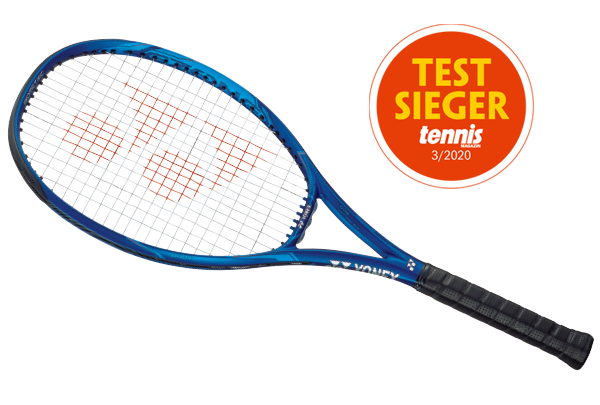 FOR ALL-AROUND PLAYERS LOOKING TO PENETRATE THE COURT WITH ADDED POWER AND COMFORT
---
WIDTH RANGE
23.5 mm - 26.0 mm - 22.0 mm
MATERIAL
HM GRAPHITE / M40X / VDM
RECOMMENDED STRINGS
POLYTOUR PRO / POLYTOUR STRIKE / REXIS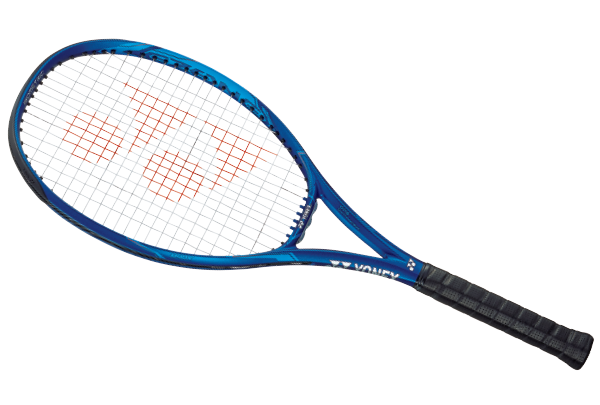 FOR INTERMEDIATE TO ADVANCED PLAYERS LOOKING FOR ADDITIONAL POWER AND COMFORT
---
WIDTH RANGE
23.5 mm - 26.0 mm - 22.0 mm
MATERIAL
HM GRAPHITE / M40X / VDM
RECOMMENDED STRINGS
POLYTOUR PRO / POLYTOUR STRIKE / REXIS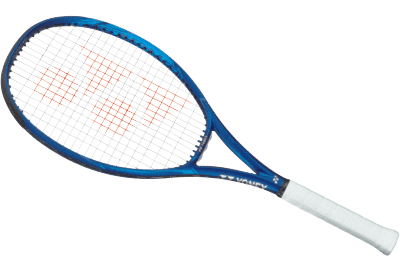 FOR ALL-AROUND PLAYERS LOOKING TO PENETRATE THE COURT WITH ADDED POWER AND COMFORT
---
WIDTH RANGE
23.5 mm - 26.0 mm - 22.0 mm
MATERIAL
HM GRAPHITE / M40X / VDM
RECOMMENDED STRINGS
POLYTOUR PRO / POLYTOUR STRIKE / REXIS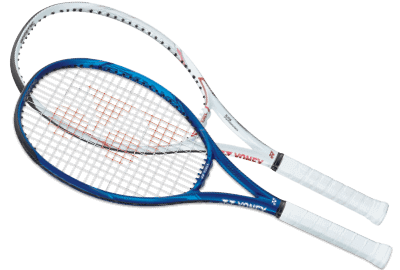 FOR ALL-AROUND PLAYERS REQUIRING A LIGHTWEIGHT MODEL TO SWING FAST AND GENERATE EASY POWER
---
COLOR
Deep Blue; White / Pink
WIDTH RANGE
23.5 mm - 26.0 mm - 22.0 mm
MATERIAL
HM GRAPHITE / M40X / VDM
RECOMMENDED STRINGS
POLYTOUR AIR / REXIS / TOUR SUPER 850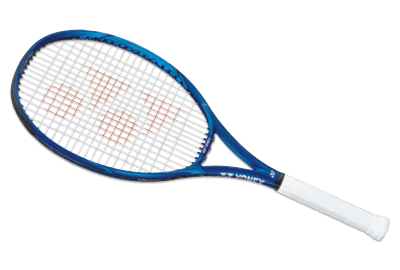 FOR ALL-AROUND PLAYERS LOOKING FOR AN OVERSIZED FRAME WITH POWER AND COMFORT
---
WIDTH RANGE
23.5 mm - 26.0 mm - 23.0 mm
MATERIAL
HM GRAPHITE / M40X / VDM
RECOMMENDED STRINGS
POLYTOUR AIR / REXIS / TOUR SUPER 850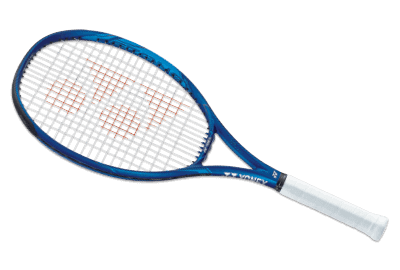 FOR BEGINNERS TO INTERMEDIATE PLAYERS LOOKING FOR AN OVERSIZED, EXTENDED LENGTH FRAME WITH POWER AND COMFORT
---
WIDTH RANGE
26.0 mm - 29.0 mm - 24.0 mm
MATERIAL
HM GRAPHITE, NANOCELL NEO, VDM
RECOMMENDED STRINGS
POLYTOUR AIR / REXIS / DYNAWIRE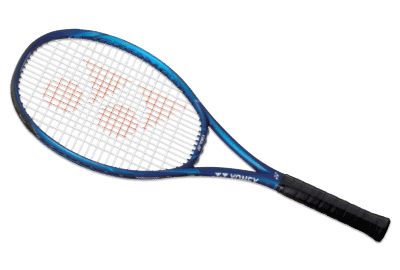 FOR BEGINNERS TO INTERMEDIATE PLAYERS LOOKING FOR POWER AND COMFORT
---
WIDTH RANGE
23.0 mm - 25.0 mm - 20.0 mm
MATERIAL
HM GRAPHITE, NANOCELL NEO, VDM
RECOMMENDED STRINGS
POLYTOUR AIR / REXIS / DYNAWIRE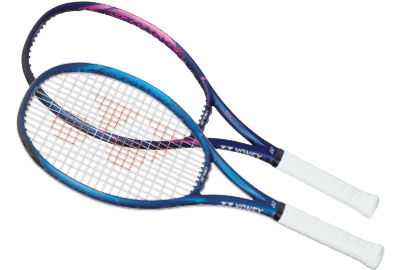 FOR ALL-AROUND PLAYERS SEEKING POWER, COMFORT, AND EASY MANEUVERABILITY IN A LIGHTWEIGHT FRAME
---
COLOR
Deep Blue; Pink / Blue
WIDTH RANGE
24.0 mm - 27.0 mm - 23.0 mm
MATERIAL
HM GRAPHITE, NANOCELL NEO, VDM
RECOMMENDED STRINGS
POLYTOUR AIR / REXIS / DYNAWIRE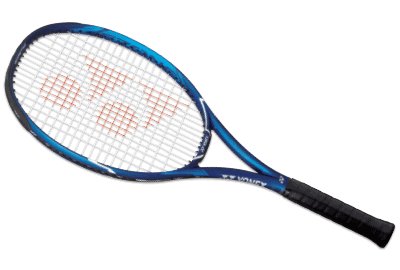 FOR BEGINNERS TO INTERMEDIATE PLAYERS LOOKING FOR POWER AND COMFORT
---
WIDTH RANGE
24.0 mm - 26.5 mm - 23.0 mm
RECOMMENDED STRINGS
POLYTOUR DRIVE / TOUR SUPER 850 / DYNAWIRE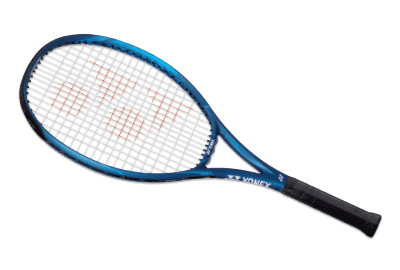 ALL-GRAPHITE JUNIOR MODEL WITH EXTRAORDINARY POWER (9-11 YEARS OLD)
---
WIDTH RANGE
24.0 mm - 27.0 mm - 23.0 mm
RECOMMENDED STRINGS
POLYTOUR AIR / REXIS / DYNAWIRE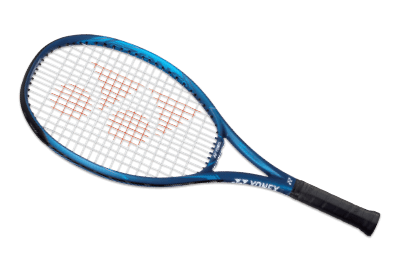 ALL-GRAPHITE JUNIOR MODEL WITH EXTRAORDINARY POWER (7-9 YEARS OLD)
---
WIDTH RANGE
24.0 mm - 27.0 mm - 23.0 mm
RECOMMENDED STRINGS
POLYTOUR AIR / REXIS / DYNAWIRE
JUNIOR RACQUETS
A series of lightweight racquets to help with the transition for evolving juniors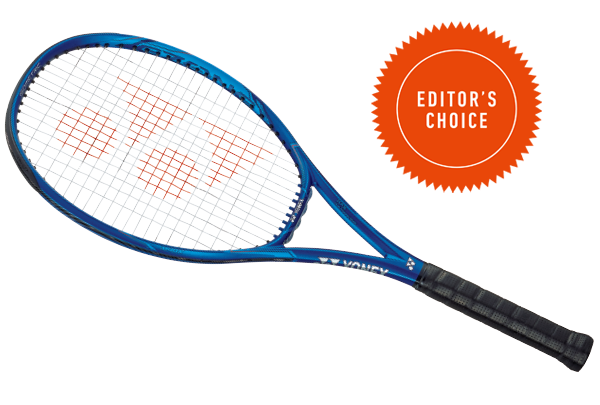 FOR INTERMEDIATE TO ADVANCED PLAYERS LOOKING TO DOMINATE WITH CONTROLLABLE POWER AND COMFORT
---
WIDTH RANGE
23.0 mm - 24.0 mm - 19.0 mm
MATERIAL
HM GRAPHITE / M40X / VDM
RECOMMENDED STRINGS
POLYTOUR PRO / POLYTOUR STRIKE / REXIS